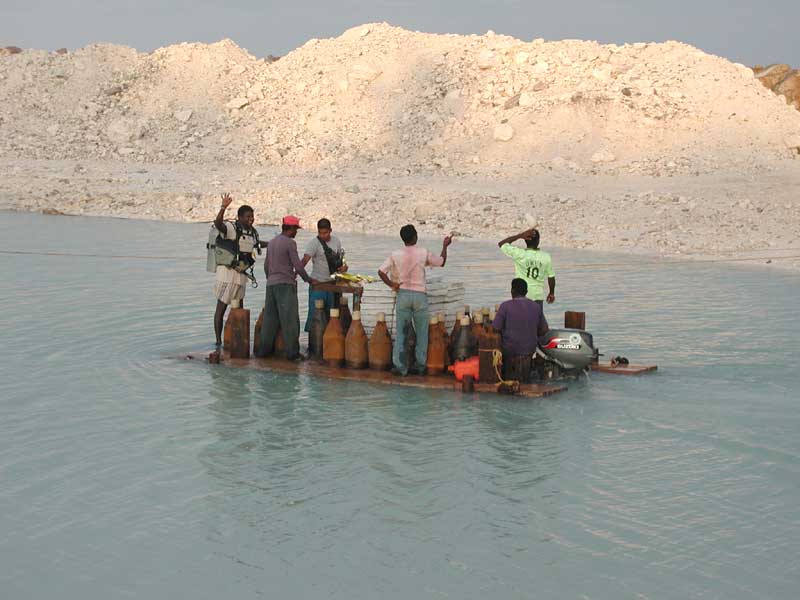 And it came to pass, that on the next day, when they were come down from the hill, much people met him. And, behold, a man of the company cried out, saying, Master, I beseech thee, look upon my son: for he is mine only child. And, lo, a spirit taketh him, and he suddenly crieth out; and it teareth him that he foameth again, and bruising him hardly departeth from him. And I besought thy disciples to cast him out; and they could not. And Jesus answering said, O faithless and perverse generation, how long shall I be with you, and suffer you? Bring thy son hither. And as he was yet a coming, the devil threw him down, and tare him. And Jesus rebuked the unclean spirit, and healed the child, and delivered him again to his father. And they were all amazed at the mighty power of God. But while they wondered every one at all things which Jesus did, he said unto his disciples, Let these sayings sink down into your ears: for the Son of man shall be delivered into the hands of men. But they understood not this saying, and it was hid from them, that they perceived it not: and they feared to ask him of that saying.

Dhivehi Boy Possessed by Devil (Jinni) video

aneddhuvahu emeehun farubadhain faibaigen thiriah airu ethabbaivaru meesthakunne' eesaagefaanaai baddhalu kurumah aeve. kulliakah emeehunganduge therein meehaku ekaleygefaanah govaa halhey' lavamun dhennevieve. "edhurukaleygefaanu! alhugandu aadheyhaai eku dhannavan. alhuganduge firihen dharifulhu dhekelumah vadaigannavaa. eee alhuganduge huri hama ekani dharifulhu. jinnie' eynaaaai avalaifi. eynaa kulliakah hurefai halheyllavan fashaa. eythi eynaa hey naththaalumun eynaage angain fonuves araa. eythi eynaa enme irukolhakahves dhule' nukurey. eythi eynaa e nethi kohlanee. alhugandu eynaa rangalhu kohdhinumah edhi kaleygefaanuge ashaabeennah ves aadheys kureen. namaves emeehunnakah ves ekame' nuvi."

eesaagefaanu ethaagai vee enmehai meesthakunnah vidhaalhuvieve. "ey eemaankame' neiy nubai vegenvaa zamaanuge meesthakunney. kaleymen kairee keiykohgen aharen hunnanvee kihaa dhuvahe' vandhen?" dhen efirihen meehaaah ekaleygefaanu vidhaalhuvieve. "kaleyge firihen dharifulhu mithanah geney."

ekujjaa eesaagefaanuge arihah ais ais huttaa ves jinni eynaa heynaththaa vattaalumun ekujjaage dhaiypilaajehi angain fonuerieve. namaves eesaagefaanu e jinniah rakkaave dhiumah amuru kurevvieve. adhi ekujjaa rangalhukoh eynaage bappa aai havaalukurevvieve. ethaa thibi enmenme maaiyraskalaange mathiverikan dheke ajaibuve hairaan vieve.

eesaagefaanu mi kurevvi mathiveri kanthakuge vaahaka dhakkamun dhiya vaguthu eesaagefaanu ekaleygefaanuge ashaabeennah vidhaalhuvieve. "aharen mibunaa echche' rangalhah kanulaa aduahaa: insaanaage dharikalun kamugaivaa aharen meesthakunge aiymachchah emeehun hadhaane gothe' hedhumah dhookoh leveyne."

namaves ekaleygefaanu mi vidhaalhuvi echchegge maanae' ashaabeennakah nuvisnuneve. emeehunnah ebasfulhuthakuge maana vanee foruvigenneve. ehenkamun e meehunnah mi basfulhuthakuge maana visnai gannah neynguneeeve. mi basfulhuthakuge maanaakee kobaithoa ekaleygefaanuge kibain ahaa olhun filuvumah emeehun thibee jehilunvefaeve.