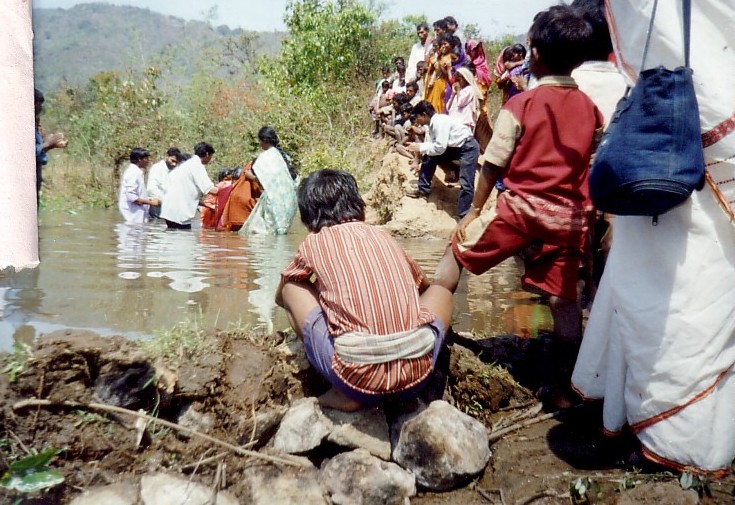 Baptism in the name of Jesus Christ - rural India
Our church sent garden seeds and scripture booklets to India. One of the recipients was an illiterate lady. She was happy to receive the seeds. She gave the booklet to a boy named Joseph. He was thrilled with the gospel message. He received Jesus and called his friends to join. They built a church. Soon there were six churches. In the photo, pastor Joseph baptizes a new believer.
MP3 recordings in over 4000 languages!
The The Holy Bible in every language!
GospelGo is in fellowship with Living Faith Church and the Evangelical Free Church, PO Box 235, Radisson, Wisconsin 54867 USA
Feel free to write us. Our telephone is 1-715-945-2338 Ask for Robert.
For prayer, please go to Prayer Wall