How to Use Gospel Recordings

Friends, neighbors and children need to hear the story of Jesus. You can use Gospel Recordings in many ways to reach them. Invite your friends to listen to GospelGo. Copy the GospelGo gold menu to your website. Send the GospelGo link to anybody on earth by email. Bible portions throughout GospelGo may be freely copied and printed. On many pages there is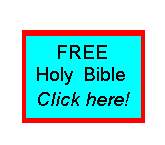 the Free Bible link. Click on it, and the Holy Bible is downloaded to you. Download the MP3 recordings and burn to CD. Send the CD to people in every country. You can often find addresses by searching on Google for villages of a particular country. Pastors, teachers and students are receptive. They will become your friends! You may also post links to GospelGo Playlists on social networks such as MySpace, Hi5, 9911 and Multiply.