Kenya Church of Jesus Christ
Jesus is the Son of God
Ateso Aweer, Boni Chonyi Cutchi Digo Duruma Embu English Geyo Giryama Gusii, Ekegusii Ilwana, Malakote Kalenjin Kenyan Sign Language Kikamba Kikuyu Kimeru Kuria Lukakamega, Luidakho-Luisukha-Lutirichi Lumasaaba, Lugisu Luo Luyia: Bukusu, Kabras, Tachoni, Bunyala, Standard Luyia: Lunyore Luyia: Luragoli Luyia: Marachi Luyia: Marama Luyia: Wanga Maasai, Lulaga Marakwet Nandi Nandi: Kipsigis Okiek Orma Pokomo Pokoot Rendille Sabaot Sagalla Samburu, Ilchamus Samia Suba Swahili Taita Tharaka Tugen Turkana Waata
Ateso Bible
Ateso Bible - New Testament Audio
Ateso - Gospel of John
Ateso Jesus Story
Ateso John 3:16
Bukusu - Help from Above
Bukusu - Wenyebwa Khuhonibwa
Bukusu Jesus Story
Bukusu John 3:16
Daasanech - Genesis 1
Daasanech John 3:16
Digo Bible - New Testament
Digo Bible - New Testament Audio
Digo - Gospel of John
Digo Jesus Story
Digo John 3:16
Duruma Bible - New Testament
Duruma - Gospel of John
Duruma Jesus Story
Duruma John 3:16
Ekegusii, Kisii, Gusii Bible - New Testament
Ekegusii Bible - New Testament Audio
Ekegusii Jesus Story
Ekegusii - Omotoria Bw'ense
Ekegusii John 3:16
Embu Bible - New Testament Audio
Embu Jesus Story
Embu John 3:16
English Bible
English Children Songs
English Bible - New Testament Audio
Giryama Bible - New Testament
Giryama - Gospel of John
Giryama Jesus Story
Giryama John 3:16
Idakho - Lord's Prayer
Idakho John 3:16
Kakamega Bible - New Testament Audio
Kalenjin Bible - New Testament
Kalenjin Bible - New Testament Audio
Kalenjin - Way to God
Kalenjin Jesus Story
Kalenjin John 3:16
Kalenjin: Kipsigis - Genesis 1
Kikamba Bible - New Testament Audio
Kikamba - Help from Above
Kikamba - Acts
Kikamba Jesus Story
Kikamba John 3:16
Kikuyu Bible - New Testament
Kikuyu Bible - New Testament Audio
Kikuyu - Help From Above
Kikuyu Jesus Story
Kikuyu Jesus Story Audiodrama
Kikuyu John 3:16
Kimeru Bible - New Testament Audio
Kimeru - Help From Above
Kimeru Jesus Story
Kimeru Jesus Story Auidodrama
Kimeru John 3:16
Konso Bible - New Testament
Konso Jesus Story
Konso John 3:16
Kuria Jesus Story
Kuria John 3:16
Lukakamega Bible - New Testament Audio
Lukakamega John 3:16
Luo, Dholuo Bible - New Testament
Luo Bible - New Testament Biblica PDF
Luo 1 Bible - New Testament Audio
Luo 2 Bible - New Testament Audio
Luo - Satan Versus Christ
Luo Jesus Story
Luo Jesus Story Audiodrama
Luo John 3:16
Luragoli, Logooli - Gospel of Mark
Luragoli - Genesis
Luragoli
Luragoli Jesus Story
Luragoli John 3:16
Luyia Bible - New Testament Audio
Luyia, Oluluyia - How to Know God
Luhya: Wanga Jesus Story
Luyia John 3:16
Maasai Bible - New Testament Audio
Maasai - Help from Above
Maasai: Samburu - Engoitoi e'nJeunoto
Maasai Jesus Story
Maasai John 3:16
Marakwet Bible - New Testament
Marakwet - Gospel of John
Marakwet Jesus Story
Marakwet John 3:16
Mwala John 3:16
Orma - Genesis 1
Orma John 3:16
Pokomo Bible - New Testament
Pokomo - Gospel of John
Pokomo Jesus Story
Pokomo - Nija ya Mubfonyo
Pokomo John 3:16
Pokot Bible - New Testament Audio
Pokot, Pokoot - Help from Above
Pokot Jesus Story
Pokot John 3:16
Rendille - Genesis 1
Rendille - Gospel of Mark
Rendille John 3:16
Sabaot Bible YouVersion
Sabaot Bible - New Testament
Sabaot Bible - New Testament Bible.is
Sabaot Bible - New Testament Audio
Sabaot Jesus Story
Sabaot John 3:16
Sagalla - Gospel of John
Sagalla Mark 1:1-4
Sagalla John 3:16
Suba - Gospel of John
Suba Bible - New Testament
Suba Jesus Story
Suba John 3:16
Swahili Bible
Swahili Bible Biblica
Swahili Bible SwordBible
Swahili Bible BibleGateway
Swahili Bible - New Testament Audio
Swahili 1 Bible - New Testament Audio
Swahili 2 Bible - New Testament Audio
Swahili - Gospel of John BereanBeacon
Swahili - Gospel of Luke
Swahili Jesus Story
Swahili - He Lived Among Us
Swahili - How to Know God
Swahili John 3:16
Taita - Help from Above
Taita Jesus Story
Taita John 3:16
Tharaka Bible - New Testament
Tharaka - Gospel of John
Tharaka Jesus Story
Tharaka John 3:16
Turkana - Help from Above
Turkana Jesus Story
Turkana Bible - New Testament Audio
Turkana John 3:16

How to download the whole Bible
1 Right click on any link on this page.
2 Select "Save target as". (With Firefox, select "Save link as".)
3 A window will ask where to save the Bible. You can select "Desktop".
4 Then click on "Save". The Bible will be saved to your desktop.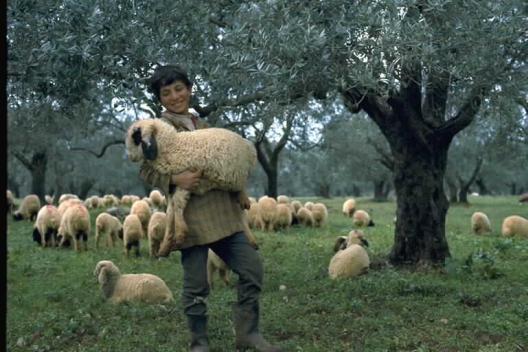 Is the Bible a blessing to you? Send this link to ten friends: Kenya Hymns